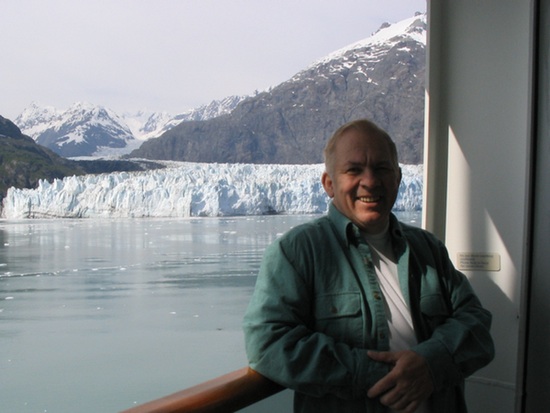 Nicholas Peter Kafasis
June 4th, 1940 - May 31st, 2014
My father Nick died on Saturday, May 31, 2014. The last months of his life presented health challenges that proved too great for him to overcome.
My Father's Life
My dad was born and raised by immigrant parents in Buffalo, New York. If our last name failed to tip you off, he'd make sure you knew of his Greek heritage within a few minutes of meeting him. He spent his childhood living above the West Seneca Sugar Bowl, a candy store his father owned, and I can only imagine how that would confuse a child's desires. It likely informed his love of things like lima beans. He graduated from South Park High School in 1958, where he was a member of, among many other things, the Slide Rule Club. After that, he attended the University of Buffalo ('63), and later, the Rochester Institute of Technology ('79).
During his five proud years as a US Naval officer from 1964 to 1969, my father served on ships stateside, in Southeast Asia, in the Caribbean, and in the Mediterranean. Outside of his military service, he tried several diverse career paths. He worked as a stockbroker for Merrill Lynch and as an industrial engineer for Rocketdyne, working on the Saturn V rocket that powered America's trips to the moon. He ultimately settled in the field of healthcare administration. Though not quite as glamorous as rocket science, it allowed him to provide for us very well.
A lifelong sports fan, my dad took me with him to Super Bowl XXVIII in Atlanta. Alas, his beloved Buffalo Bills blew a halftime lead to lose their fourth straight Super Bowl, a record that may never be broken. He also attended the World Cup in New Jersey, choreographed our elaborate family trip to the Atlanta Summer Olympics in 1996, attended the US Open tennis tournament many times (particularly when Pete Sampras was playing), and almost never missed the annual Army-Navy football game. When he attended games, he frequently enjoyed some of the best seats in the stadium, as many of them had been built by the construction companies he'd worked with as a hospital administrator. Following my move to Boston, he adopted the Red Sox. He delighted in their recent triumphs with me, as well as in pointing out those major leaguers who were, as he said, "Greek fellas".
Despite growing up in an age before calculators, my father was an avid technophile. He held on to the inaugural issue of Macworld since 1984, and eventually brought home our first computer in 1987. That Mac Plus set him back almost three thousand dollars, and my mother was certain he'd blown a fortune on a toy. When my own computer-based career took off, he never let us forget where it all started. Even as he entered his 70s, he kept up with the latest technologies. He toted a series of iPhones with him wherever he went, and delighted in showing off his proficiency, as well as pictures of his grandkids.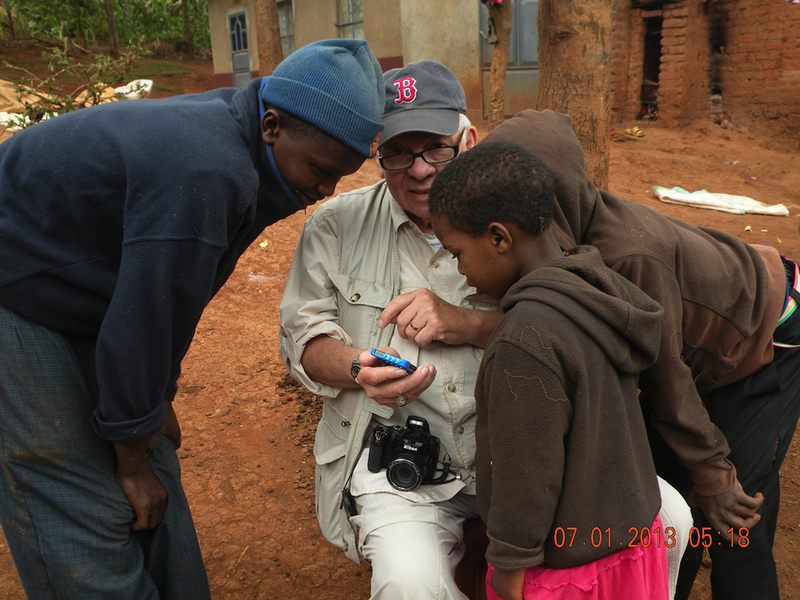 Amazing to Africans and Americans alike
After his retirement in 2004, my dad took on work as a part-time limo driver and full-time conversationalist. I still shake my head and chuckle at those who chanced into his car. They likely never knew what hit them. He enjoyed auditing many classes at Princeton University, from constitutional interpretation to nuclear physics. You never know when you might have a chance to build your own reactor, especially during your golden years. He and my mother also traveled around the globe on guided tours, visiting Tahiti, China, Australia, Great Britain, Alaska, Hawaii, Kenya, Tanzania, and of course, Greece. His favorite place to relax was the Aruba Beach Club, where in 1977 he purchased what may be the only timeshare that ever worked out for its owner. To the end, my dad was still planning future trips.
A Celebration
On Sunday, June 8, 2014, a celebration of my father's life was held at Forsgate Country Club in Monroe Township, NJ, where he'd recently become a member. Approximately 100 people gathered to pay their respects, tell stories of Nick, and see a collection of photos and memorabilia our family had gathered from the rather vast archives he cultivated throughout his life.
Donations
Memorial donations in the name of Nick Kafasis can be made to the Cranbury Public Library Foundation, supporting the library where my mother works, and to the Grand Circle Foundation, which gives back in many places to which he traveled.
Condolences
My family and I appreciate any and all kind words and thoughts you may wish to share. To get in touch, please email me at paul@pbones.com.